Mr Coffee User Manual
Posted By admin On 12/01/22
Browse our Instruction Manuals to find answers to common questions about Mr. Coffee products. Click here to view on our FAQs now. BVMC-PJX23 - Mr. Coffee® PJX User Manual BVMC-SJX23-RB - Advanced Brew 12-Cup Programmable Coffee Maker Instruction Manual BVMC-SCTX95 - Mr. Coffee® Optimal Brew™ 12-Cup Programmable Coffee Maker with Thermal Carafe. Coffee FD5 User Manual. Download Like. Full screen Standard. Page of 28 Go. Fish Use fresh fish, cut into strips. Larger fish works best. Properly clean fish.
Mr Coffee Jwtx85 User Manual
ice tea, isolated image by Tamara Kulikova from Fotolia.com
Just as the Mr. Coffee brand revolutionized coffee making, it has also changed the way iced tea is made in many homes. No longer do we boil water and steep tea bags; we can now use a machine that does the job with the touch of a button and a few other minor considerations. You can use either tea bags or loose tea in Mr. Coffee iced tea maker.
Fill the pitcher's water reservoir with the desired amount of water. The pitcher is marked with 1-, 2- or 3-quart water lines.
Place a paper filter in the brewing compartment. Add tea bags or loose tea inside the filter. You will need 8 to 12 tea bags or 3 to 5 tablespoons of loose tea to make 3 quarts of tea.
Position the brewing basket on top of the water reservoir. Place the lid on top of the basket and ensure the steeping dial is set to the 'Closed' position.
Fill the pitcher with ice to the appropriate level indicated on the pitcher. Attach the pitcher lid.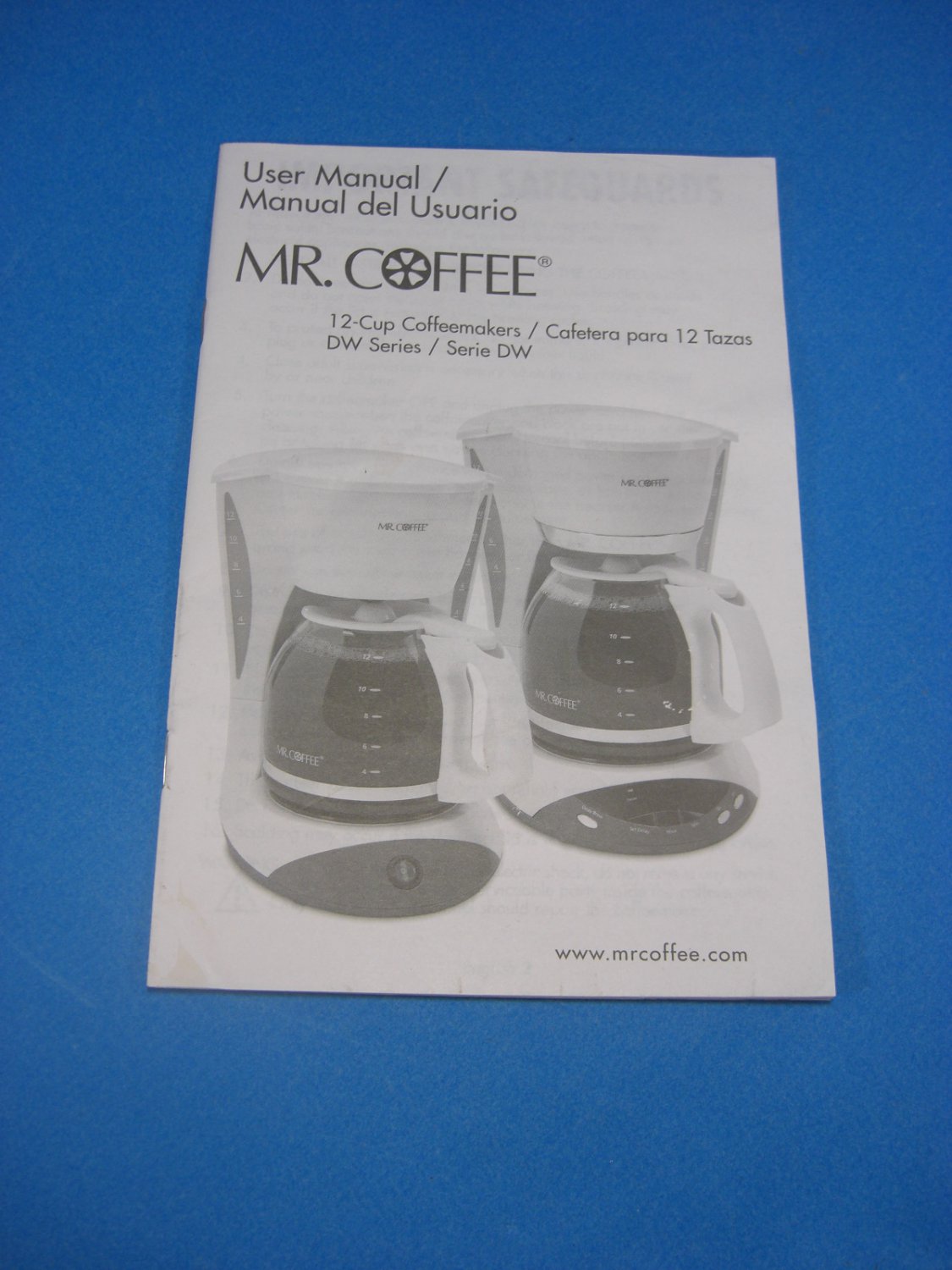 Slide the pitcher in place under the machine. The spout lid should be open.
Mr Coffee Jwx31 Cleaning Instructions
Plug the machine in and press the 'On' button. Allow the tea to brew. When the cycle is complete, drain the brew basket by switching the steeping dial to 'Open.'
Unplug the machine and store the iced tea in the refrigerator until needed.
Tip
Mr Coffee Cleaning Instructions
You can use cold water instead of ice in the machine. Fill the pitcher with water to the line marking for the amount of tea you are making. Ignore markings for ice.